Fusion Antibodies announces partnership with Protein Alternatives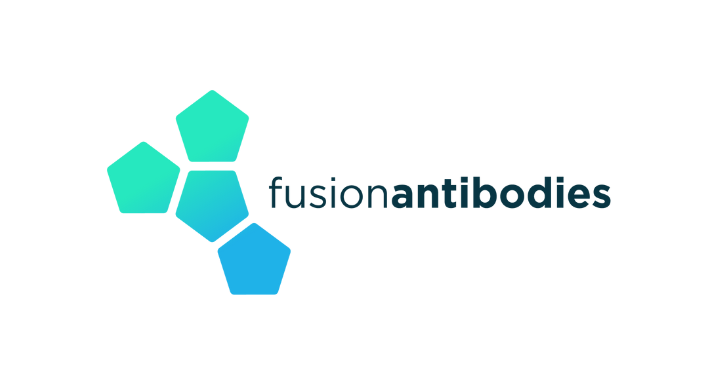 Fusion Antibodies announces partnership with Protein Alternatives to develop world class humanized antibodies for therapeutic development
Fusion Antibodies plc, a UK-based contract research organisation and Protein Alternatives, a biotechnological organisation, are pleased to announce their delight at entering into a revenue share partnership to develop world class humanized antibodies for therapeutic development. Fusion Antibodies will apply its proprietary CDRx™ platform to humanize a Protein Alternatives' lead monoclonal antibody to bring them one step closer to clinical trials.
"We are delighted to have the opportunity to collaborate with the team at Protein Alternatives and look forward to delivering high quality humanized antibodies using our CDRx™ platform which now incorporates our ADD™(Antibody Developability by Design) to ensure we find the best lead candidate in functionality and manufacturability. The work Protein Alternatives is doing on the development of novel targeted therapies for the treatment of late stage metastatic cancer is cutting edge and it is a privilege to be involved," said Paul Kerr, CEO of Fusion Antibodies.
"By targeting the RGD domain of the Cadherins (CDHs), the tissue-specific activators of metastasis-promoting integrins, we discovered a novel and highly promising way to combat late stage, metastatic cancer", said Juan Ignacio Imbaud, COO of Protein Alternatives. "We are excited to initiate the preclinical development of our anti CDH17-RGD specific monoclonal antibody PA-0661 in partnership with Fusion Antibodies. This strategic collaboration with the antibody humanization experts at Fusion will be essential for our successful progression to the clinic".
About Fusion Antibodies plc
Fusion Antibodies is a Contract Research Organisation (CRO) located in Belfast, Northern Ireland, UK. With over 17 years of experience in antibody development within the therapeutic & diagnostic industry and >110 humanization projects successfully completed to date (from Rabbit, Rat, Mouse, Chicken, Llama), including multiple antibodies in clinical and pre-clinical trials. Fusion Antibodies have extensive experience in accelerating therapeutic drug research towards and into the clinic.
Fusion Antibodies has the knowledge and expertise to build and deliver a tailored package of the services required to achieve outstanding results. Fusion Antibodies provides Antibody Humanization of Monoclonal Antibodies, using their next generation in silico CDRx™ technology, they have modernized CDR grafting technique which now incorporates ADD™ Antibody Developability by Design. Fully humanized monoclonal antibodies are an essential step in the progression of therapeutic drugs to the clinic, and the in-house expertise at Fusion Antibodies ensures development success. Fusion provide a range of services from Cell line Development, RAMP™ Rapid Affinity Maturation Platform and cGMP services to take antibodies from Discovery to the Clinic.
About Protein Alternatives and its specific therapeutics in oncology
Founded in 2006 and based in Tres Cantos, Spain, Protein Alternatives (ProAlt) is leading the development of novel targeted therapies for the treatment of late stage metastatic cancer with current limited treatment options and low survival rates. At the end of 2017 ProAlt has selected PA-0661 as development candidate for the treatment of metastatic colorectal cancer (mCRC). PA-0661, a monoclonal antibody directed against the Cadherin 17-RDG domain, prolonged survival significantly and achieved complete tumor eradication in a highly aggressive metastatic CRC tumor animal model.

Contact Information:
Fusion Antibodies plc
1 Springbank Road
Springbank Industrial Estate
Belfast, UK
BT17 0QR
Contact: Dr. Paul Kerr, CEO
Email: paul.kerr@fusionantibodies.com 
Website: www.fusionantibodies.com
Protein Alternatives SL (ProAlt)
Ronda de Poniente 16
Tres Cantos, 
Madrid, Spain
28760
Contact: Dr. Juan Ignacio Imbaud, COO
Email: jimbaud@proteinalternatives.com
Website: www.proteinalternatives.com
https://fusionantibodies.com/wp-content/uploads/Event-image-template-1.png
375
710
Jack Abraham
/wp-content/uploads/2022/01/fusion-antibodies-logo.svg
Jack Abraham
2018-06-15 10:39:02
2023-03-20 16:09:48
Fusion Antibodies announces partnership with Protein Alternatives