Fusion Antibodies collaborates with QUB Led Project in Multi-Million Pound Funding Bid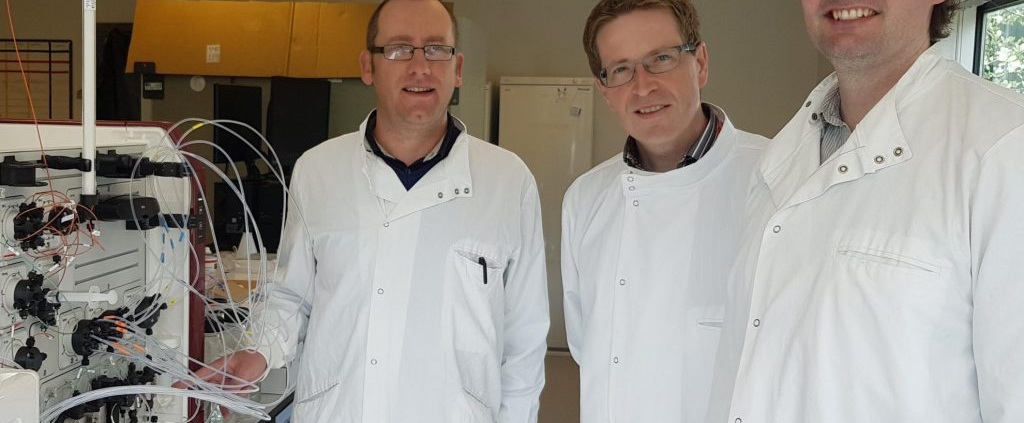 A Belfast-based bid led by Queens University Belfast (QUB), is one of only two bids from Northern Ireland to be selected for the next stage of the UK Research and Innovation's Strength in Places Fund (SIPF).
Fusion Antibodies is one of the Northern Ireland Precision Biomarkers and Therapeutics Consortium (NIBT), which is behind the bid. The consortium brings together partners from industry and academia including; Almac Group, Sonrai Analytics, Proaxsis, Diaceutics, and Exploristics.
The aim of the Consortium is to build on Northern Ireland's existing strengths in digital health and biosciences to develop new, more cost-effective targeted drugs and antibodies and new ways of diagnosing cancer and other conditions.
The SIPF long-term aim is to boost research and innovation capacity and secure highly skilled jobs to the region to enhance its competitiveness and prosperity, and we support this application from Northern Ireland's life and health science sector.
Paul Kerr, CEO of Fusion Antibodies said:
"We are incredibly excited to be a member of the Northern Ireland Therapeutics Consortium. This alliance between Queens University and other industry bodies has been established to drive and support ambitious growth within our Life Sciences sector.
"The NIBT will drive collaboration and connectivity across business, academia and health organisations.
"Not only is this early-stage funding a major endorsement of our plans, it is also an opportunity for the consortium to boast Northern Ireland as the ideal environment for cutting-edge healthcare R&D and innovations, benefiting patient health and economic growth alike."
The bid is one of just 17 ambitious projects to receive early-stage funding to develop full-stage proposals.
Teams behind these projects will now submit their bids to UK Research and Innovation (UKRI), with four to eight of the strongest set to receive between £10m and £50m each to carry out projects designed to drive substantial economic growth.
UKRI Strength in Places Fund lead, David Sweeney, said:
"Strength in Places is a flagship fund for UKRI. We welcome the focus of the UK Government's R&D Roadmap in unlocking economic opportunities around local economy in more places around the UK.
"I am delighted with the range of bids funded across the UK in the second wave of Strength in Places that will foster the local ecosystems to support innovation and sustained growth and strengthen collaboration between industry and our world-class research base."
https://fusionantibodies.com/wp-content/uploads/Dr-Paul-Kerr-CEO-of-Fusion-Antibodies-with-Professor-Chris-Scott-of-QUB-who-led-the-SIPF-initial-application-and-Dr-Richard-Buick-CTO-of-Fusion-Antibodies.jpg
1024
1024
Fusion Marketing
/wp-content/uploads/2022/01/fusion-antibodies-logo.svg
Fusion Marketing
2020-08-12 00:33:44
2022-04-07 10:37:21
Fusion Antibodies collaborates with QUB Led Project in Multi-Million Pound Funding Bid